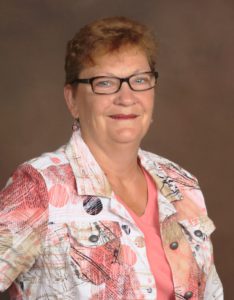 Welcome. I'm here to help you live a more satisfying, gratifying and healthful life with diabetes!
I was diagnosed with Juvenile diabetes, Type 1, at age eleven. I remember being so sick, and by time it was diagnosed my parent were carrying me into the hospital in what would later be called a diabetic coma.
It's interesting, as I look back now, how grateful I was, even at 11 years old, to be able to take insulin so that I wouldn't feel that bad again! However, that feeling didn't last long after I got home from the hospital two weeks later.
In 1972, testing blood sugar was a project. I had to urinate in a cup, use a dropper to measure five drops into a test tube, then add ten drops of water, then drop a tablet in it and wait, I don't even remember for how long, for the tablet to dissolve. I would then have to use a color chart to see what range my blood sugar was in. Believe me, this was not fun for an eleven year old. Nor, probably for any diabetic person, no matter what their age!
So, being a sneaky little kid, I would pretend I would test and when I went to the doctor I would make up the results to put in the log book. I was so proud of myself!
Well, it was a wakeup call when I went to the doctor's office and he called me out on it. "Hmm, these results are rather interesting." He proceeded to check me over and at the end he asked my father if he could have a few words with me privately.
He then proceeded to tell me that he knew the results were made up, and if I wanted to live a good long life, then I better start taking my diabetes a little more seriously. I honestly don't remember everything he told me, but he was mad and he clearly showed it.
He said he wasn't going to tell my parents about this deception…yet. He gave me the opportunity to get on the right side of the track, and even though I despised testing, it did become a regular habit for me, 4 times per day.
A few years later, they finally came out with the litmus strip that you could just pass through your urine stream. Much less time consuming and certainly much easier.
Finally, in 1986 I advanced to finger pricking, which I still do today, between eight and twelve times per day.
Now, nearly 50 years later, I still give thanks to that doctor, even though I don't remember his name, for instilling in me the importance of testing. I have been able to live a full and productive life, with no complications.
As a Life Mastery Consultant, certified by the Brave Thinking Institute, I look forward to helping you design and manifest a life that's in harmony with your Soul's purpose and your diabetes.
I hope to inspire and empower those who are drawn to me to live their highest vision in the context of love and joy. My passion is teaching clients to unlock their true potential, achieve outrageous success, and live a life they LOVE living!
Becoming a Life Coach
For over 22 years, I have studied and implemented transformational success principles, which have helped me become a sought-after speaker and life coach. From Wayne State University, I received my Bachelor of Arts in Family and Consumer Resources and a Master of Arts in Teaching. As a teacher I taught Life Skills to high school students. Even then, I was teaching students the principles to achieve a better life.
1997, after my program curriculum changed I shifted gears and entered the field of real estate. I have been a real estate agent for over 25 years. I obtained my real estate broker's license in 2004 and opened my own real estate agency, Action Realty Group, Inc in 2006. In 2011 I received the Entrepreneur of the Year Award by the Women's Council of Realtors. However, I was also feeling tat this wasn't my true calling. I felt there was something missing . . .
In 2014, I finally answered this longing and discontent. I semi-retired from real estate and moved my office home so I could slow things down and find what was missing. It was then that I discovered life coaching motivational speaking. Once again, I found my passion for teaching, but with a different approach. Now, I get to create and teach the curriculum and workshops that my students want and love!
In addition to coaching, and speaking, I still operates my real estate company. I have also become a TranscenDance facilitator and I have written a children's chapter book "Bear and the Meaning of Christmas".
I have been married to my best friend, David, since 1997.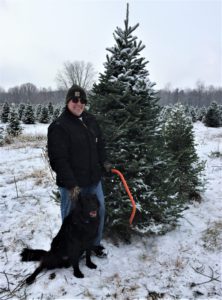 We have one son and one grandson, both of who we are so proud of! I enjoy traveling (especially to warm destinations in the winter)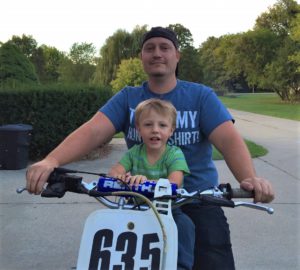 I also love my dog, Bear, a Golden Retriever and Black Lab mix. I love taking him for walks, listening to inspirational music and walking and skipping for a great workout. He is also a therapy dog. We visit schools and assisted living centers, bringing smiles to all!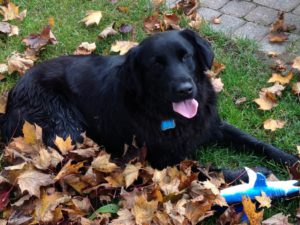 How Can I Help?
My coaching programs are ideal for adults with diabetes who have a life's dream in mind – whether it's creating better health with their diabetes, finding a new career, a new personal relationship or a fantastic retirement – and who recognize that they'll need help from someone expertly trained to give them support, encouragement and a gentle nudge to hold them accountable for moving forward to realize their dreams. I empower my clients to build their dreams, accelerate their results, and create a richer, more fulfilling existence. I never tell one what to do but help them develop their own inner purpose and desires.
My workshops and coaching programs help individuals break through limitations and achieve much greater results than they have known.
Change Can Be Good
If you are looking to define your dreams, amplify your confidence, and make your visions become truth, I know my coaching program can help you get there.
Combining my background with the proven Life Mastery principles and technology, I am helping clients achieve extraordinary results in accelerated time. I am filled with joy and gratitude as I work with people to transform their lives and close the gap between the life they were living and the life they LOVE living.
I offer content rich interactive workshops that take participants on a journey in which they design, define, test, and experience a crystal clear vision of the life they would love – a life that is in alignment with their highest purpose. They will have a unique opportunity to "step into" the life they are imagining and feel a resounding "yes".
Live Your Dreams!
Lori Carbonneau