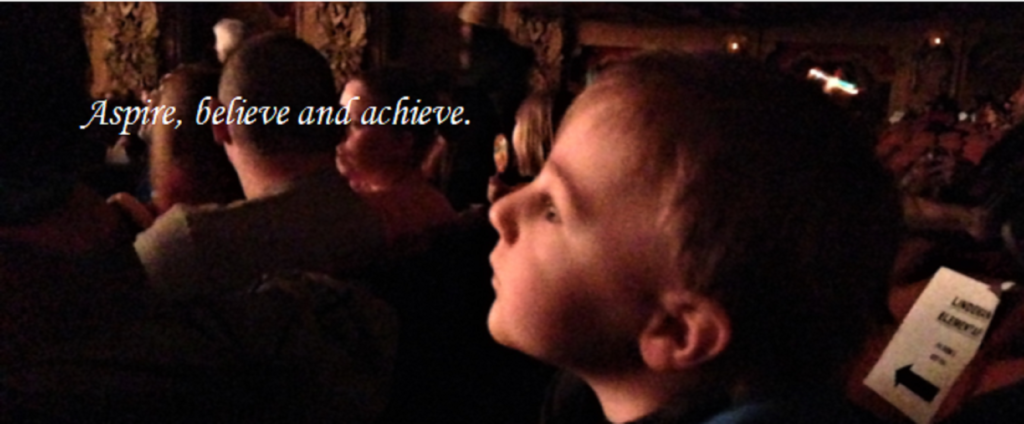 Live Your Dreams! Vision Board Workshop
Saturday, March 7, 2020      $35.00 Includes, supplies, snacks and beverages. Register here: bit.ly/37nWLcG   
12:00 pm – 4:00 pm
St. Thomas Presbyterian Church
55355 Mound Rd, Shelby Twp, MI 48316
Most of us have fleeting ideas of what we want to be, to do or to have in our lives. So often, they remain just that: fleeting. After all, who has time to devote and deliberately get clear about the future we want and how we're going to attain it?
Well, lots of people, including Ellen Degeneres, Jim Carey, Oprah Winfrey, and Jack Canfield swear that they intentionally created outcomes by using a simple tool: Vision Boards. A Vision Board is a way to sell your own ideas to yourself, to anchor yourself to your dreams, and to allow the magic of manifestation to work in your life. Finally!
As someone who has made my own Vision Boards (and manifested some amazing results!), I've learned it's more than just slapping a picture onto a poster board. It's about first getting clear on your authentic life, letting go of what's in the way – and then clearly connecting with your dreams while designing a vision that calls to you.
That's why I am leading the LIVE YOUR DREAMS! VISION BOARD WORKSHOP…to give you the space you need to intentionally define your dreams and create a Vision-Board that will effortlessly attract your ideal outcomes to you!
In this full-day event, participants create their own Vision Board to help them manifest the dreams in their hearts.
Here's What You'll Get:
Clarity on what you really want. (No more settling for someone else's dreams.)
Space and time to map out your ideal outcomes in each area of your life.
Connection with like-minded peers. (No "Negative Nellies" permitted!)
A method to clear out the natural "gunk" that arises. (Time to let go!)
All the tools and time to create your own powerful  Vision Board. (You don't have to bring a thing. I've got all the materials you need!)
Your very own Vision Board to take home and employ, and to attract your ideal outcomes in the months ahead.
A full day of breathing room and dream-time. (The very thing you keep telling yourself you'll give yourself, but never do!)
$35 per person, includes supplies, snacks, and beverages.
This is an incredibly fun event where participants get to "let down their hair" and indulge in themselves!
BONUS! When you attend the Live Your Dreams! Vision Board Workshop you will receive a complimentary 1-hour Live Your Dreams! Coaching Call! (Value $250)
In this conversation I am going to serve YOU and you are going to get clear on 3 thing.
You will get greater clarity on some of the changes that you'd like to see in your life right now: some of the longing and discontent.
You will create a crystal-clear vision of where it is you'd love to go. What do you want to be, do, have and give?
You'll get some action steps, a blueprint for how to help you get from where you are to where you'd really love to be.
Ultimately, you're going to walk away form this conversation feeling inspired, feeling motivated, feeling energized, having more confidence and having more clarity to move in the direction of your dreams. Calls will be scheduled at the workshop.
Register here: bit.ly

/37nWLcG   
Please Note: Due to the limited seating, sales are non-refundable. If you cannot make it. please gift your ticket to someone else.
I am always in need of magazines! If you have some you would like to donate I would appreciate it.
Host your own Vision-Board Workshop! Invite friends, family and co-workers to experience a full day to focus on their authentic life and ideal outcomes! Contact Lori today!
Perhaps you want to experience more prosperity and balance in your life?
Are you pouring your heart and soul into your work and still not getting the results you want?
Perhaps you dream of finding the love of your life, writing a book or opening your own business.
You strive to eliminate fear, doubt, and worry and move toward your goals with confidence.
But it's just not happening…
Whether you're striving for professional advancement, career transitions or personal fulfillment, I am thrilled to invite you to reclaim your passion for life, eliminate self-doubt and finally create the life you deserve.
In an interactive presentation, I help participants discover, design and create the life they would absolutely love living, no holds barred! I then enthusiastically share the three most important keys for turning those dreams into reality. I'll show you how to overcome the biggest challenge that will stop most people from achieving the life they hunger for but keep missing out on.
Here's what you'll learn at the Live Your Dreams! Workshop:
You'll discover two essential keys for tuning into your purpose and creating the life you'd love to live.
You'll take the 5-point test for determining whether your dreams and goals are a right fit for you.
You'll learn simple thinking strategies that will guard you from fear, doubt and worry.
You'll discover what wealthy people do to create sustained success.
You will learn the number one factor that stops most people dead in their tracks from achieving their dream, and how you can stay motivated and override it.
More importantly, here's what you'll feel like after you attend the Live Your Dreams! Workshop:
You'll be empowered by 3 tools to help you achieve your dreams and goals faster.
You'll have greater clarity into where your life is going, and exactly how to change course.
You'll feel even more confident in your ability to achieve your goals.
You'll realize the return of your 'Full Self,' as the years of aimless wandering fade away.
Here's what others are saying about this workshop:

Call or email Lori for more details for either workshop.