Saturday, November 12, 9:00am
Homewood Suites,

31993 Van Dyke Avenue,

Warren, MI 48093
Many people with diabetes are overwhelmed by all the daily demands of diabetes and feel frustrated over the highs and lows. Sometimes they feel isolated, deprived, guilty and ashamed; leading to low self-esteem and poor dietary and exercise habits…
…and the extra stress of not being able to pull it all together can create havoc in relationships, work and a joyful life. 
Or often, they just can't accomplish their health and life goals even though they think they've tried everything.
If that sounds familiar then join me on November 12 for my Live and In-Person Masterclass:
3 Keys To Living A More Satisfying, Gratifying And Healthful Life With Diabetes

Hi, I'm Lori Carbonneau and I've been living with diabetes for nearly 50 years. It hasn't always been easy, but I am completely healthy and live an active and fulfilling life.
Diagnosed in 1972, the strategies and tactics to keep it under control were a bit more complicated then today. For example, just to test my blood sugar I had to urinate in a cup, put 5 drops of it in a test tube, then add 10 drops of water, drop in a tablet and wait 30 seconds for the tablet to dissolve. Then, I had to check the color against a color chart. (Oh, and then log it into a book, four times a day!)
Now, the color in the tube never really matched the colors on the chart, so it was pretty much a guessing game. And at 11 years old, this kind of guessing game was not fun.
Well, I'm glad people with diabetes don't have to do that today. But I know there are still a lot of frustrations and feelings of inadequacy and uncertainty when living with diabetes. Just thinking about future complications can be really scary.
The AMAZING news is that I have a tested and proven mind-body-spirit system to EASILY reduce stress and overwhelm, making you feel more confident, empowered and in control to lead a life that is in perfect harmony with diabetes…so that you can share your gifts with the world!
A life where you can feel confident to do the things you would love to do. Whether it be starting a business, feeling in better health so you can play with your children or grandchildren, losing weight, reducing or eliminating medications, or even gaining the confidence to find your perfect soul mate, this proven system will help you do that.                                                                                        
At this masterclass you'll discover:
3 surprising, proven ways to let go of the overwhelm and frustration immediately. (So you can stay calm and in control, even when your sugar's not.)                                            
What might really be creating the results in your health and your life, and what must be done to correct it. (Your findings might just be the wake up call you've been missing.)

The secret to end diabetes self-loathing and remove feelings of inadequacy and uncertainty once and for all. (Be prepared to move, but not to "exercise"!)

Here's what others have to say: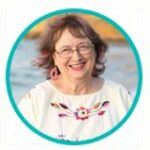 Candy N. – "I discovered what I truly want in my life. This program put me on a path to lose 87 pounds and reverse my type 2 diabetes. I can now keep up with my two young granddaughters. I also slowed down my law practice and now share an online quilting program!"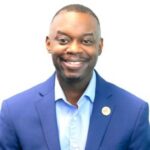 Jubril W. – "My self-esteem is good, my blood pressure is better. No more type 2 diabetes… and guess what? I'm alive! And I went from making $20,000 a year to making $120,000 a year."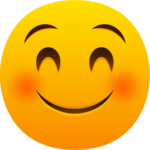 Lori P. – "I haven't felt this good in years. Thank you, Lori, for doing what you do."                                                                                                                                                                                                                                                                                                                                                                                                                                                                                                                                              
It doesn't matter if you have type 1 or type 2 diabetes – if you're newly diagnosed or have been living with it for years – this event is going to show you how working from the inside out will transform your diabetes and your life.
I normally charge $197 for my workshops but I'm hosting this workshop as a case study. I have never presented this information to an audience of people with diabetes and am looking forward to this first time event.
Therefore, this event is FREE. The only catch…I am reserving space for only 30 attendees.
The world is waiting for your gifts, so join me for this powerful, interactive event that is going to change your outlook on diabetes and change your LIFE!
Seats are going fast so register now!
Doors open at 8:45am
Program starts at 9:00 sharp!
Snacks and beverages will be provided.
For questions please contact support@actionaspirations.com